DIGITAL CHANNEL FORUM 2020 – Together
Una nuova emergenza. L'enorme impatto sulle nostre vite e sul mondo dell'IT. Una visione nuova, un piano per uscirne il prima possibile. INSIEME
La trasformazione digitale ha già cambiato, alla radice, il nostro modo di lavorare, comunicare, scambiare documenti, idee, soluzioni, progetti. In particolare in questo momento storico che non ha precedenti., diviene fondamentale guardare al futuro e farlo insieme. Together.
Perché insieme è più facile trovare soluzioni e costruire tutto su nuove basi più solide.
Cloud, audit, software as a service, iperconvergenza, Voip, big data, artificial intelligence, , monitoraggio, smart working, social networks: parole, con dietro paradigmi, che hanno completamente ridefinito il perimetro delle infrastrutture IT, ampliandolo e rendendolo sempre più complesso.
Parole che, allo stesso momento, ci regalano ogni giorno nuove sfide e nuove opportunità.
Insieme a vendor di riferimento del settore ci confronteremo sulle tematiche del prossimo futuro (ormai già presente) con ospiti del calibro di Raffaele Gaito e del prof. Tito Boeri, in grado di darci una panoramica dell'immediato futuro che ci aspetta.
Sei pronto a far parte del nuovo mondo dell'IT?
#Togheter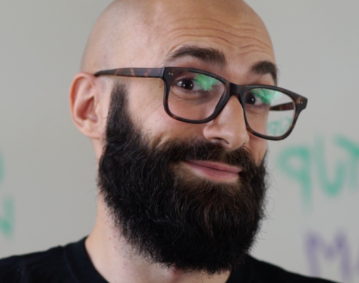 Growth Coach. Autore. Speaker. Blogger
Raffaele è un Growth Coach e attraverso il Growth Hacking guida le aziende a migliorare i loro prodotti e i loro processi con l'ausilio dei dati, degli esperimenti e del pensiero laterale.
Insegna alla Business School de Il Sole 24 Ore ed è speaker alle principali conferenze italiane del mondo digitale e innovazione.
Fa divulgazione sui temi del digitale, marketing e business attraverso il suo blog, il canale YouTube e un podcast.
Ha organizzato la più grossa conferenza d'Europa sul Growth Hacking e ha pubblicato due libri sull'argomento, diventati in Italia dei punti di riferimento del settore.
Crede nella sperimentazione come unica chiave per l'innovazione.
P.S. In segreto si allena per diventare Batman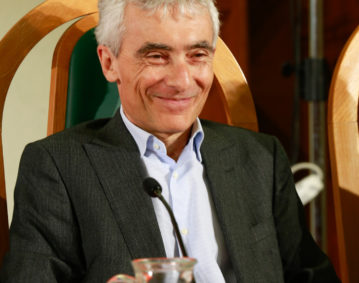 Economista e accademico italiano. Ex presidente INPS
Tito Boeri (foto Daniele Paternoster – Archivio ufficio stampa Provincia autonoma di Trento) è professore di economia presso l'Università Bocconi di Milano (dove era stato anche Prorettore per la ricerca fino all'autunno 2014) e Senior Visiting Professor alla London School of Economics (dove è stato Centennial Professor). E' stato senior economist all'Organizzazione per la Cooperazione e lo Sviluppo Economico (OCSE), consulente del Fondo Monetario Internazionale, della Banca Mondiale, della Commissione Europea, dell'Ufficio Internazionale del Lavoro oltre che del Governo italiano. Dal marzo 2015 al febbraio 2019 ha ricoperto la carica di Presidente dell'Istituto Nazionale di Previdenza Sociale (INPS). E' Consigliere Scientifico della Fondazione Rodolfo Debenedetti (www.frdb.org) di cui è stato Direttore fin dalla sua costituzione nel 1998. E' fellow della European Economic Association e della European Association of Labour Economists. E' inoltre research fellow dell'Innocenzo Gasparini Institute for Economic Research (IGIER Bocconi), del CEPR (Centre for Economic Policy Research), del Centre for Economic Performance di Londra, dell'IZA (Institut zur Zukunft der Arbeit) di Bonn e del Netspar (Network for the Study of Pension and Retirement) di Tillburg. E' stato editorialista del Sole24ore, de La Stampa e de La Repubblica e ha collaborato con quotidiani esteri quali il Financial Times e Le Monde. E' tra i fondatori del sito di informazione economica www.lavoce.info e del sito federato in lingua inglese www.voxeu.org. E' direttore scientifico del Festival dell'Economia di Trento.
PLATINUM PARTNER DELL'INIZIATIVA